The windrow method of composting is an efficient and common way to manage animal waste on the farm. After the process of windrow composting, animal manure can be sold as high-quality organic fertilizer, allowing you to economically benefit from the utilization of waste materials on your farm. Then, what equipment is needed to windrow compost? As a supplier of windrow compost turners, we provide you with 2 hot types of compost windrow turning machines.
· Poultry Manure Windrow Turner for Sale ·
What are the simple ways of making compost from poultry manure? Of course, it should be the method of stacking poultry litter into a long strip and using our poultry manure windrow turner to turn it regularly.
Considering the average daily capacity of the manure produced on commercial poultry farms, it is economically feasible to purchase a small scale windrow turner machine. Driven by a skillful worker, our poultry manure windrow turner is able to turn the compost piles covering an area of 500 m3 every hour. When it moves, its turning teeth will turn the compost pile to aerate it, curbing the rising temperature of your compost and creating an aerobic condition for it.
Thus, the process of composting poultry manure will be sped up, and you will get fermented poultry waste within 20 days.. Then, how should one use our poultry manure compost turner in the windrow composting process? Let us take the process of composting chicken manure as an example to illustrate it.
How to Make Chicken Manure Composts with a Compost Windrow Turner?
You need to drive our moving type composting machine to turn your chicken manure. Our small poultry manure compost turner is equipped with a driver's cab where you can control the composter to move flexibly. Its 4 wheels allow it to move forwards, backwards, and turn around easily. In fact, you can master the skill of how to control it to turn your compost as long as you know how to drive a car.
· Cow Dung Windrow Composter for Sale ·
On commercial cattle farms, small windrow turners can not meet the need for large-scale cow dung composting. So, how to form compost windrows on an industrial scale for these farm owners? They need the help of our cow dung windrow composter. Unlike moving type composting machines, our cow dung windrow composter is a kind of large windrow turning machine whose capacity reaches 1,500 m3/h. Of course, our self propelled windrow turner has various outstanding features that facilitate our buyers in the large-scale windrow composting process.
Sealed Driver's Cab Design
It is inevitable that compost piles will give off a pungent odor. To provide a pleasant working environment for workers, our windrow type composting machine allows the driver to insulate himself from the outside by closing the windows and the door of the driving cab. Hence, he is immune to irritation from the odor, protecting his health during a long time working.
In addition, our cow dung windrow composter is installed with headlights which allow you to turn your compost piles even when it gets dark.
During aerated windrow composting, the water in your compost will gradually lose as the temperature rises. When water content drops below 40%, the increase in microbial activity is impeded, making it hard for microorganisms to break down. If water keeps dropping, to under 30%, the decomposition of microorganisms will reach to a period of stagnation, which prolongs the process of composting. Hence, it is necessary for you to dampen your cow dung when it is too dry.
Our cattle dung windrow composting machine is equipped with water sprayers. As the composting machine turns your cow manure, the devices will spray water to dampen your compost piles. In doing so, your compost can remain in an aerobic condition that quickens the process of decomposing microorganisms.
Unlike our small windrow turner, the cow dung windrow composter moves by its caterpillar, which makes the composter more stable when it turns your compost piles. Before the process of composting, your cow dung should be stacked up a huge strip that has a width of 3 m and a height of 1.5 m. Then, you can drive our crawler type compost turner to easily and steadily turn your cow manure on a large scale.
New Windrow Turners for You to Choose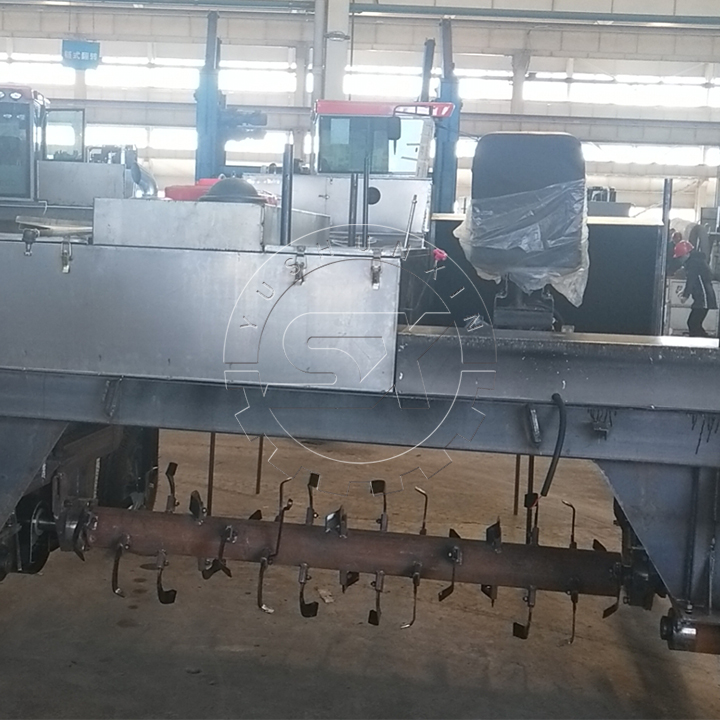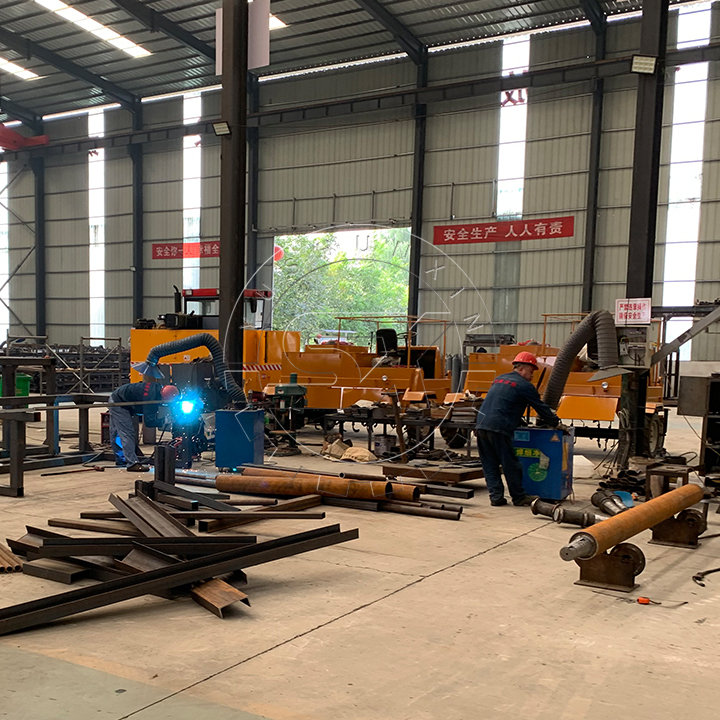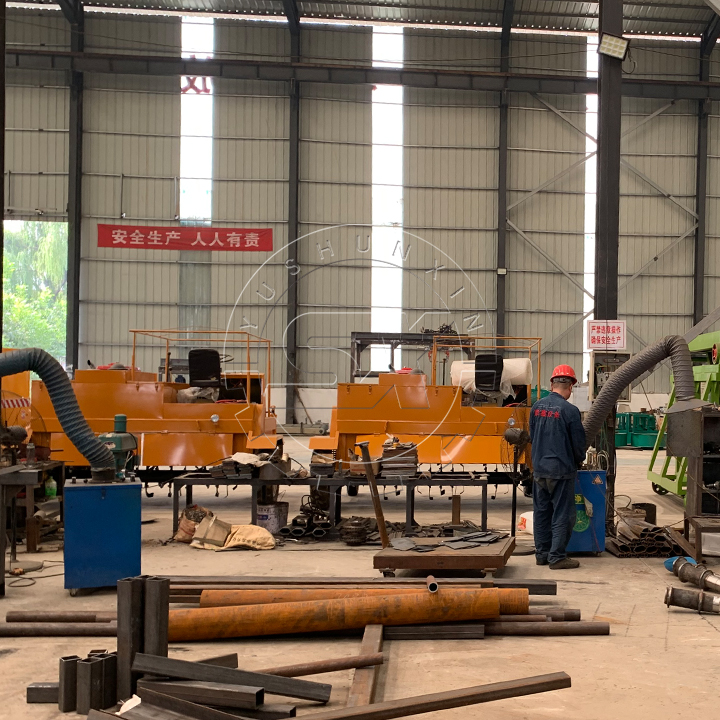 As a supplier of windrow compost turners, we provide diverse models and types of windrow turning machines. In addition to the foregoing 2 hot types of organic compost tuners, there are windrow composting turners for other animal manure, such as pig slurry, horse waste, and goat manure. Their hourly capacity varies according to their models. Hence, you can fill out the contact form, and tell us your raw material, daily capacity, and plant area. Our professional expert will recommend the ideal turning windrow machine for you. If you have some special requirements, we can customize one to satisfy your needs.
What is the Price of Top Windrow Turners?
Generally speaking, our cow dung windrow composting machine is more expensive than our poultry litter compost turner, because of its large capacity and design. If you are in the market for a large windrow turning machine, it is not wise for you to skimp on money. After all, an organic compost tuner that is suitable for your plant can boost your working efficiency.
In addition, we will offer promotions during the holiday, including National Day, Thanksgiving Day, and Christmas, and you can enjoy the best discounts! If you miss them, don't worry. We can apply a discount for you, about 2%, if this is the first time you have purchased fertilizer making machines from us.
To Get A Windrow Compost Turner And Speed Up Composting!