Cattle Manure Drying Machine Shipped to Columbia
A cattle farm owner found us and asked why the temperature of his cattle manure compost rose so slowly. He said, "I made a compost 2 weeks ago, but there has been no increase in its temperature. Did I do something wrong?" After the inquiry about the details of his way of composting, we realized that there was something wrong, indeed-the client forgot to use a cattle manure drying machine to dewater his fresh cow dung!
According to the client, he stacked up a long cattle manure compost with an area of about 600m3 and turned it sometimes. However, the temperature had slightly increased in the first week, remaining below 122 ℉. We told him that it was necessary for him to use machines while composting cattle manure in large quantities. There were 2 types of cattle manure fertilizer making machines that were indispensable if he wanted to successfully turn his fresh cattle manure into organic fertilizer.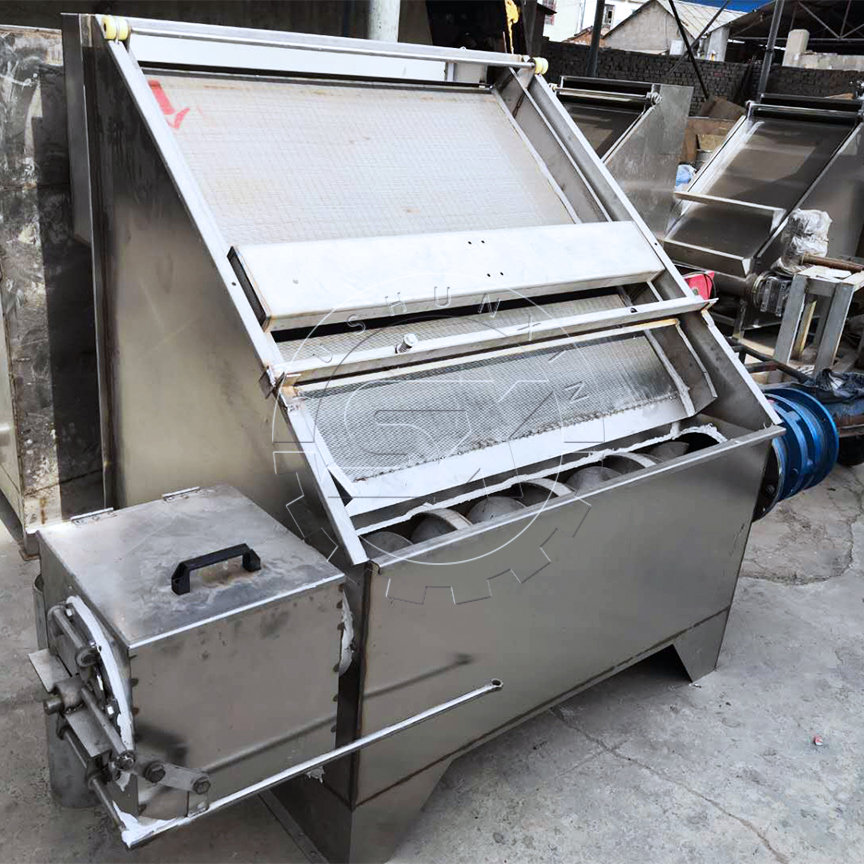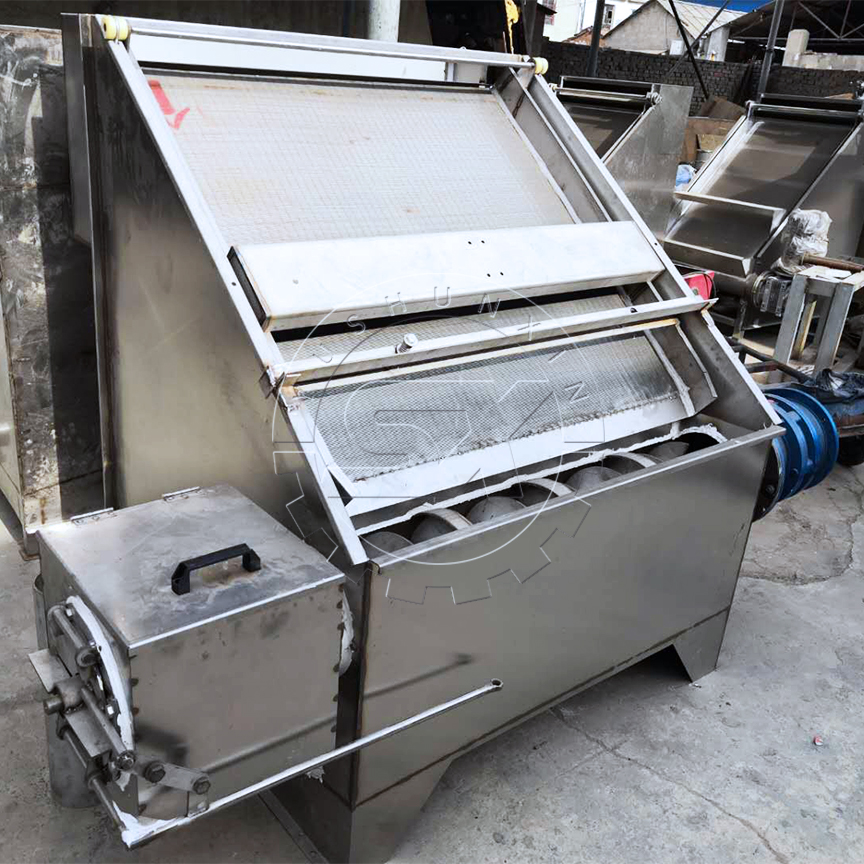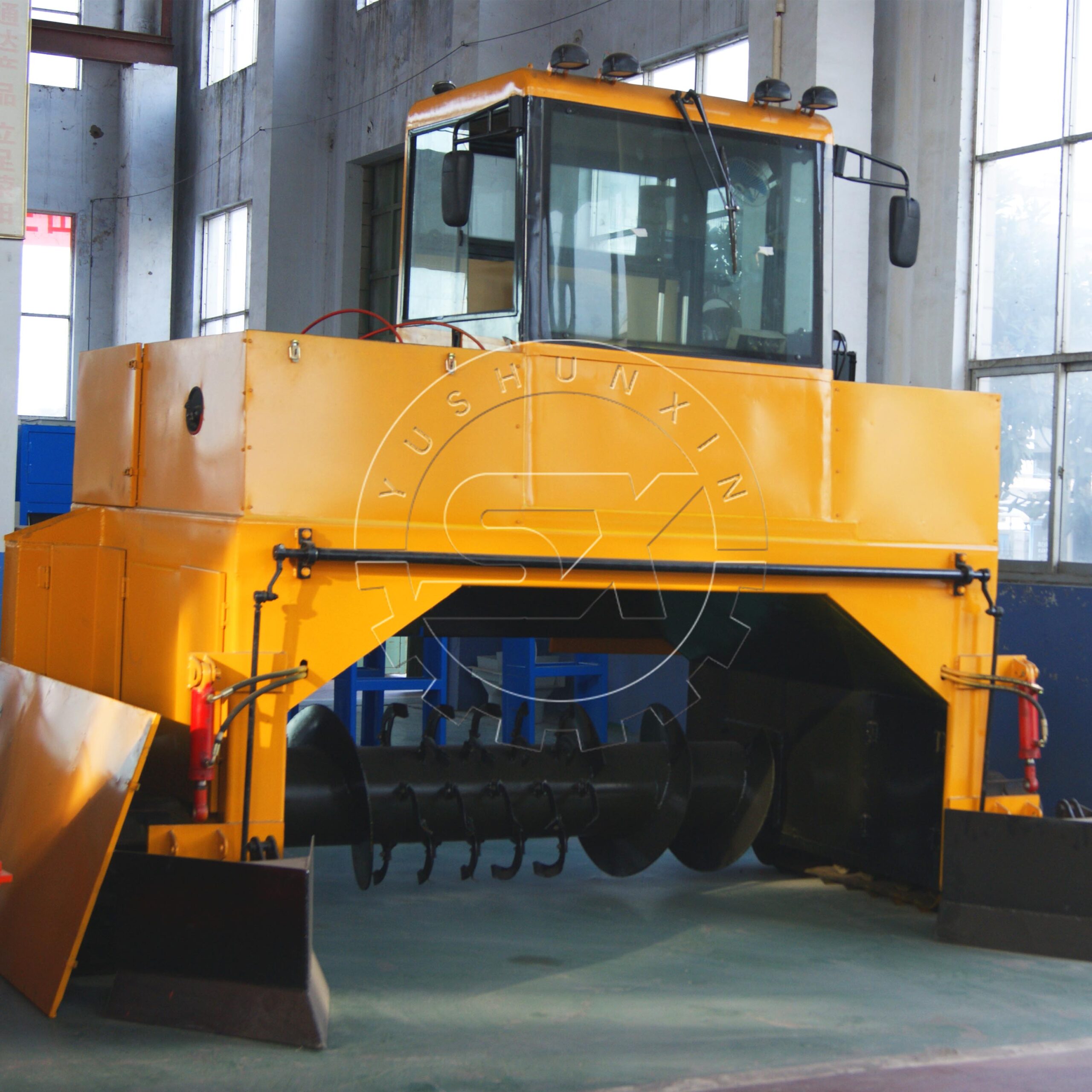 C
attle Manure Drying Machine
The ideal water content of raw materials is a vital factor in fast-speed composting. Theoretically, water is a necessity for the activity of microorganisms. For example, microorganisms will act stagnantly when your compost lacks water, and accordingly, the speed of composting will slow down. However, the high water content will hinder the aeration of your compost piles, causing the formation of anaerobic conditions for your animal manure compost. Hence, you need to ensure that the water content of your animal manure is at an ideal level.
H
ow to Dehydrate Animal Manure?
You can do it by the way of drying the manure in the sun if the amount of your animal manure is small. But, if you compost cattle manure in a large amount, like what our client did, you need to use an efficient cattle manure drying machine to dehydrate your raw materials. Considering the huge amount of cow manure, we recommended the SXTSX-1200, a commercial solid-liquid separator for cow dung. It is able to automatically process 40 m3 of fresh cow manure per hour. After the process of dewatering, the water content of his cattle manure will drop from 80% to 50% or lower.
In order to show the efficiency of our cow dung solid-liquid separator, we sent our client a working video of how our separator processed cattle manure. With great interest, the client asked some questions about it when he watched the video.
C
ommercial Composting Machine for Cattle Manure
Facing tons of cow manure, our client used a simple way to arete them, namely turning them with a forklift. However, it is advisable to use an efficient compost turning machine to turn his cattle manure compost. We introduced our hydraulic composting turner which is widely used in commercial cattle manure. Driven by a worker, it can use its turning teeth to mix, turn and crush cow dung manure compost. When your compost is devoid of water, you can open the water sprayer to dampen it.
T
he Feedback from Our Client
When the cattle manure drying machine, with a hydraulic composting machine, was sent to our client's farm, we assisted the client with the machine installment through video calls. In addition, we expatiated the details of making cow dung compost, including the processing of fresh manure, the ratio of cow dung and other material and the times of turning compost. With our guide, the client made a new cow dung compost whose temperature rose quickly in the first week. We accentuated that he needed to turn it when the temperature was above 140 ℉. After 3 weeks, the client sent us a picture of his composted cattle manure. The manure, or organic fertilizer powder as it should be called, was a dark-drown color, without too much water. If the client wants, he can use it to make granular fertilizer!
To Get A Cow DUng Drying Machine